Today is the second day resting after filming for 6 days, and with very long hours! We continue tomorrow, and will be filming for another 12 days. 'Lemon' is written by Lawrence Krauser who is also directing the film, a comedy and a love story between Wendell and his lemon.
Lawrence contacted me, and asked me if I wanted to come on board as the DP. I saw his work, his drawings, read the script, and said yes. He has a very unique vision for this film, reflected in the story, and the esthetics.
Here are some editorial reviews:
"Armed with a sense of humor that could cut a tomato paper thin after hacking an aluminum can in half." -- Staff Recommendation, University Bookstore, Seattle
"Digressions, asides, and interruptions abound, with disquisitions on Handel's Messiah, Cameron's Titanic, and the lemon's history in still life painting." -- Seattle Weekly
"His prose is immaculate; his premise, patently ridiculous...like a drawing on a Ping-Pong ball." -- The New York Times Book Review
"His terse, economic prose is reminiscent of Samuel Beckett's novels as well as Raymond Carver's short stories." -- Time Out New York, Dec. 14-28, 2000
"In the long term, Lemon could appeal (sorry) far beyond the confines of a cult audience." -- mindjack.com
"The perfect marriage of stunning intellect, a soaring sense of humor, and an intimate understanding of the absurd." -- greenapplebooks.com
From the Publisher "A strange and beautiful book."
You can find the book on Amazon! I will update this blog post as we film in the next days. In the meantime I'll share some snapshots and frame grabs from the past days on set.
On set. Coocoo party going on..
Director Lawrence Krauser checking the shot.
The book 'Lemon' by Lawrence Krauser.
Actor Todd D'Amour as Wendell and Producer Josh Wick with the slate.
From the left actor Jay Smith, Todd D'Amour, and Director Lawrence Krauser.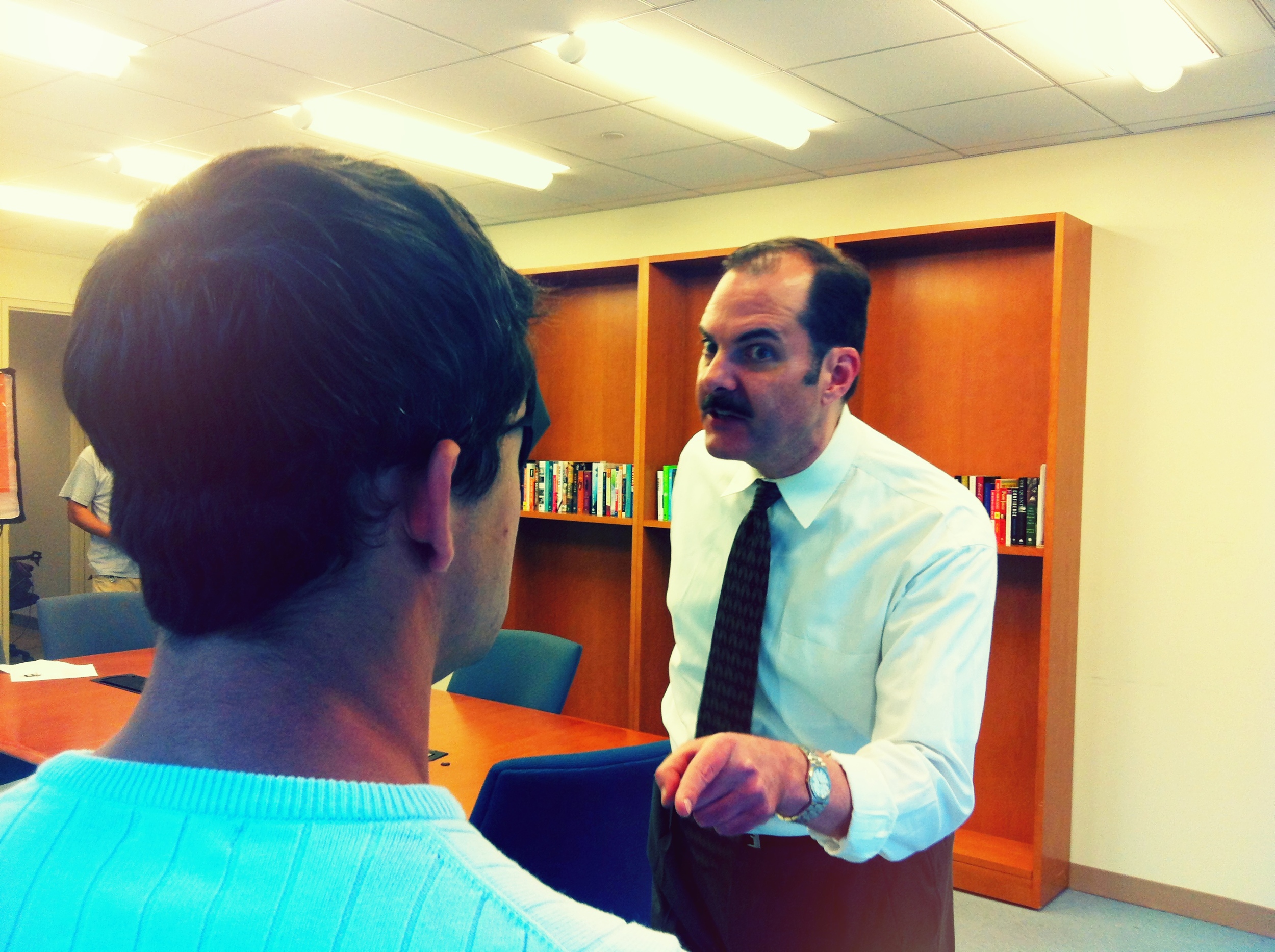 Todd D'Amour and Jay Smith rehearsing on set.
Getting ready for a new scene with actor Jay Smith.

Setting up the Panasonic GH2, on tripod with slider, and Zacuto EVF at an Art store in Bushwick, Brooklyn.